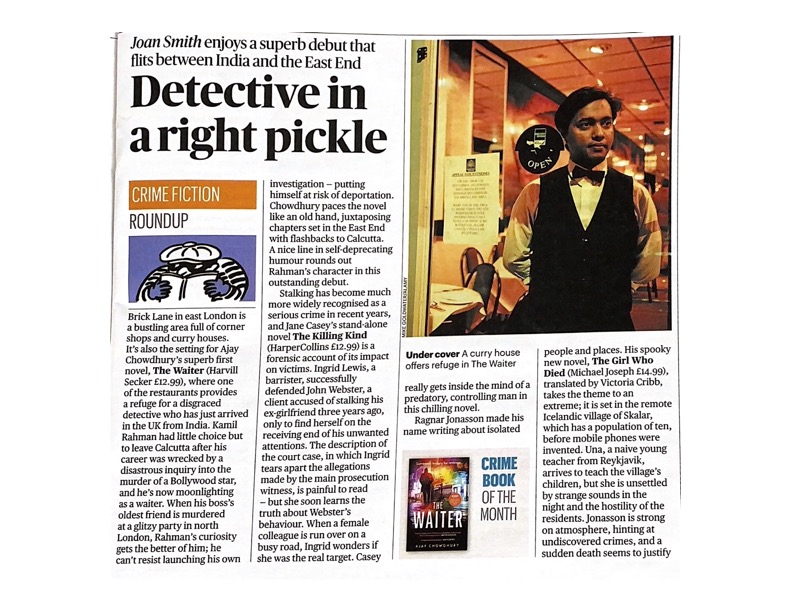 At one level this first novel is a charming account of a sacked Kolkata detective working in a family restaurant on London's Brick Lane. Kamil Rahman is revealed as a likeable man – and good detective – as the narrative switches between past and present. In his role as one of his uncle's waiters, he attends a lavish sixtieth birthday party at a glitzy north London mansion. When the host is murdered, Rahman cannot resist involving himself in the investigation, much to the irritation of the Met detectives. On another level The Waiter is a study of the two sides of corruption. One side is kindly, concerned with the protection and promotion of intimates; the other is cruel and greedy, involved in the destruction of the innocent, the ruination of the powerless and the overriding of every honest impulse. This novel is an excellent advertisement for the ideal of a completely impartial judicial system.
Natasha Cooper

The ambitious Calcutta cop Kamil Rahman is handed his big chance when a Bollywood star is murdered. But he comes under pressure to arrest someone he believes to be innocent to keep some high-ups happy. With his career in tatters he flees to London, and starts work as a waiter in an East End tandoori restaurant run by family friends.
Then, while catering at a party for a rich Indian businessman in Hampstead, he stumbles on another murder, and naturally it turns out to be linked to the one he failed to solve back home. Can he make amends?
As unlikely as the scenario is, Ajay Chowdhury's debut novel steadily grows in confidence as some uncomfortable home truths emerge for Kamil. Its chief appeal, in the parts set in Calcutta, is the sense it gives of life there and the difficulties of working as a detective amid corruption. Hopefully, Chowdhury will find a way to keep a foot in both locales in any sequel.
James Owen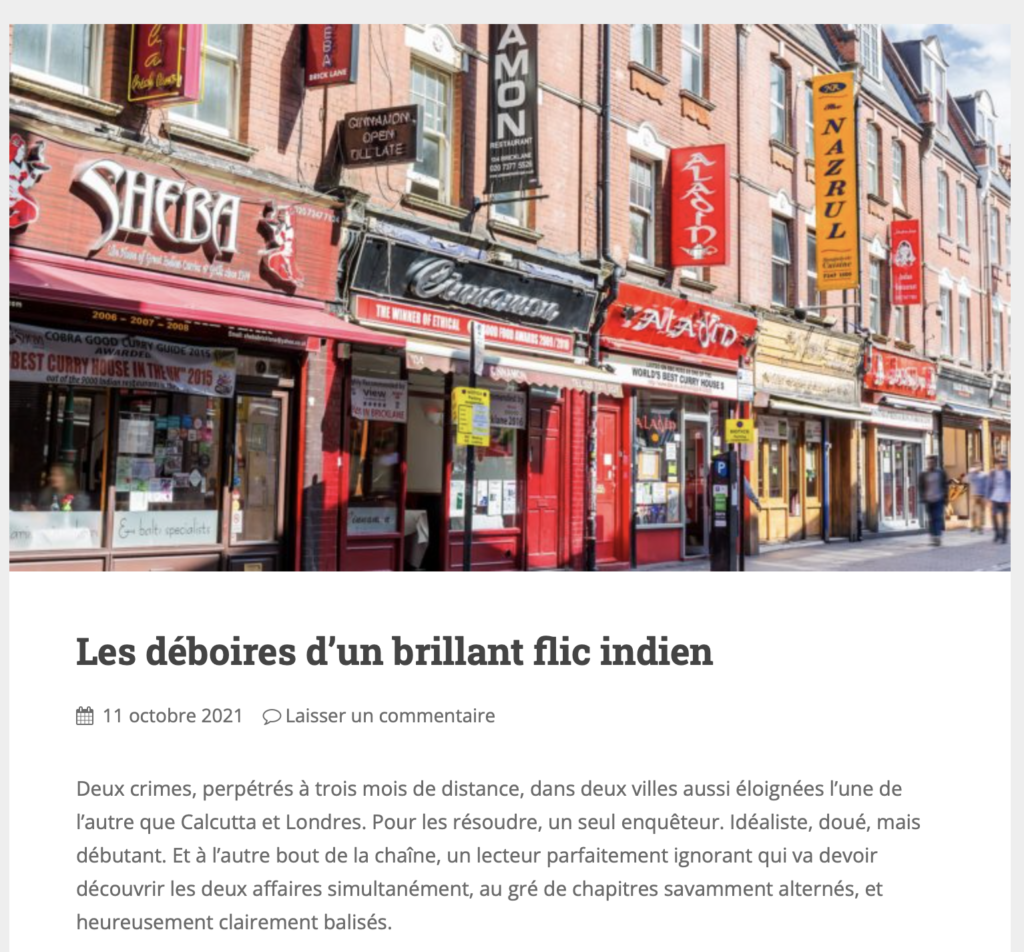 https://blogs.letemps.ch/mireille-descombes/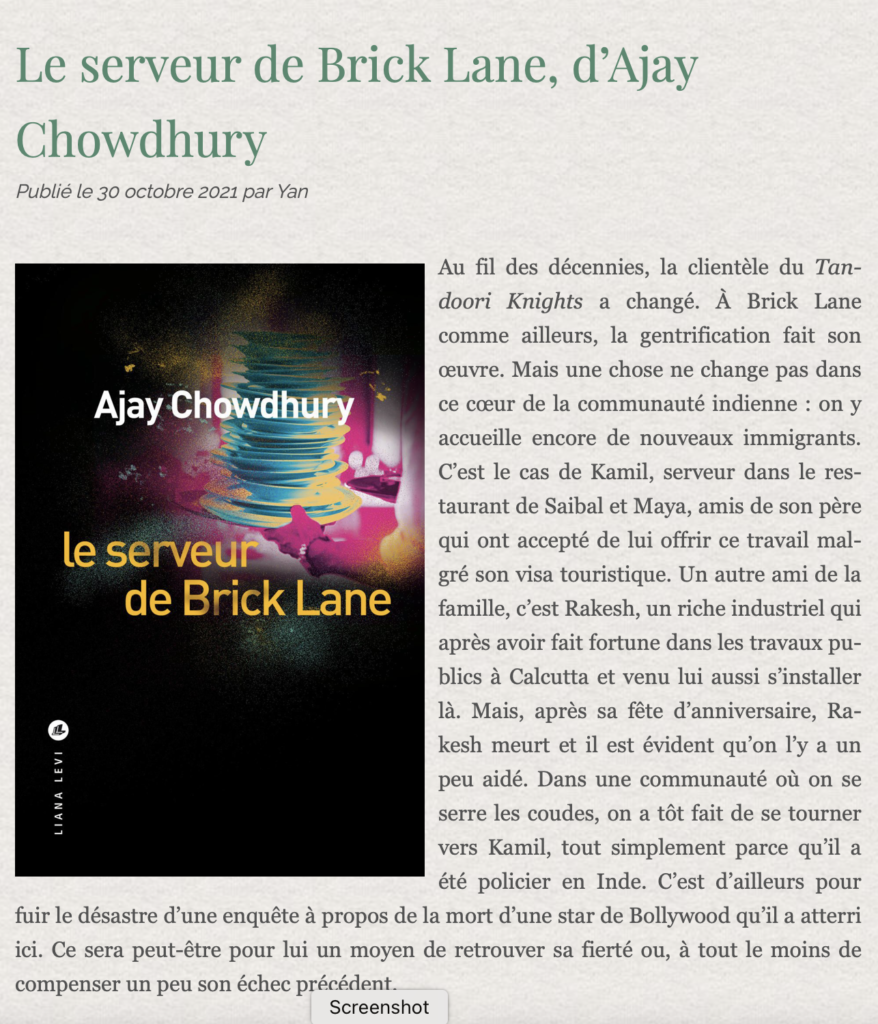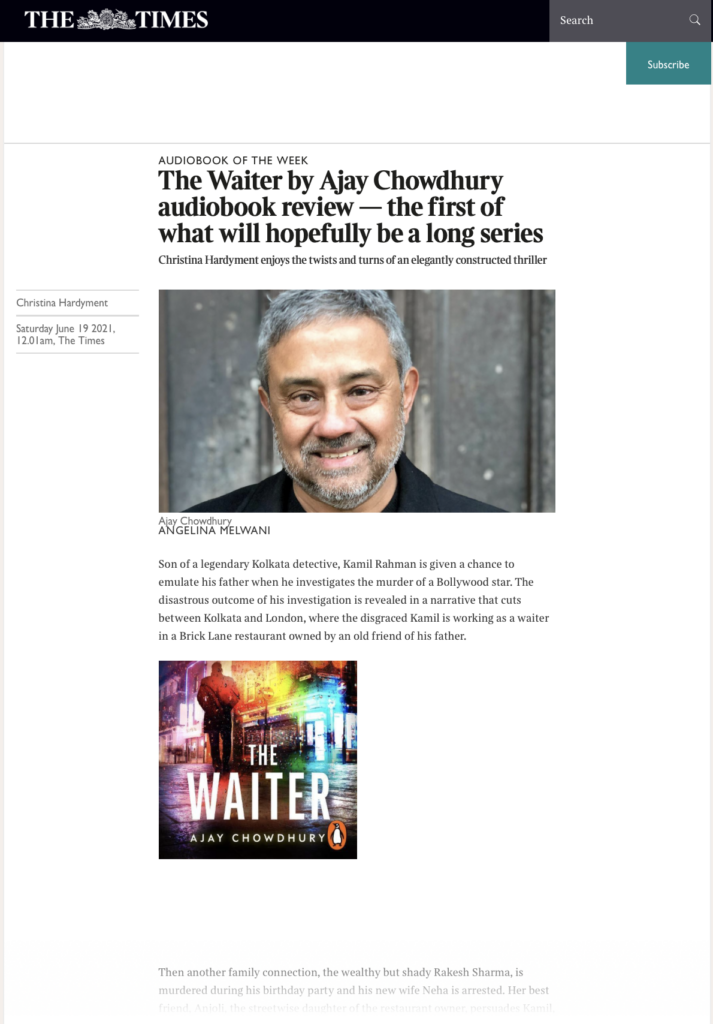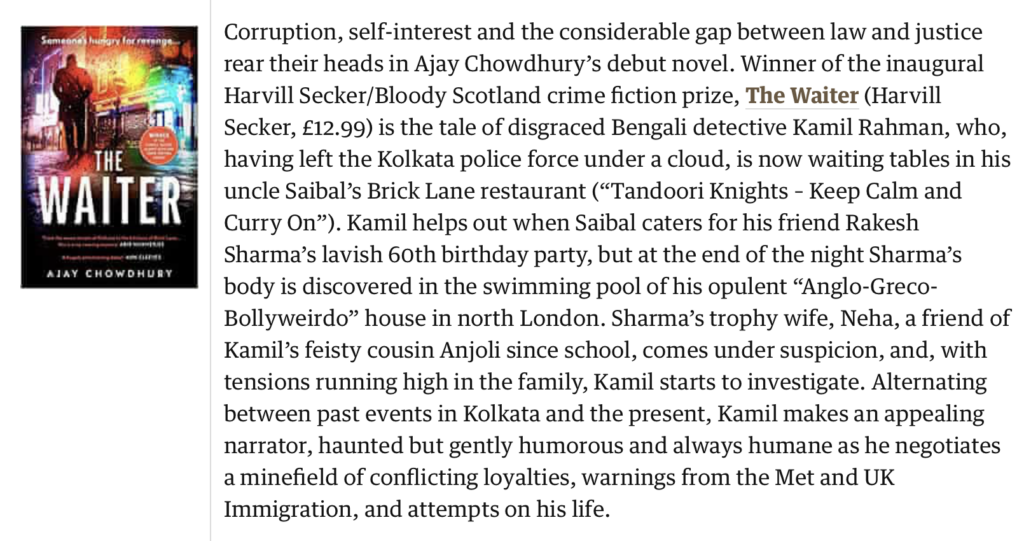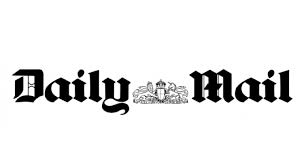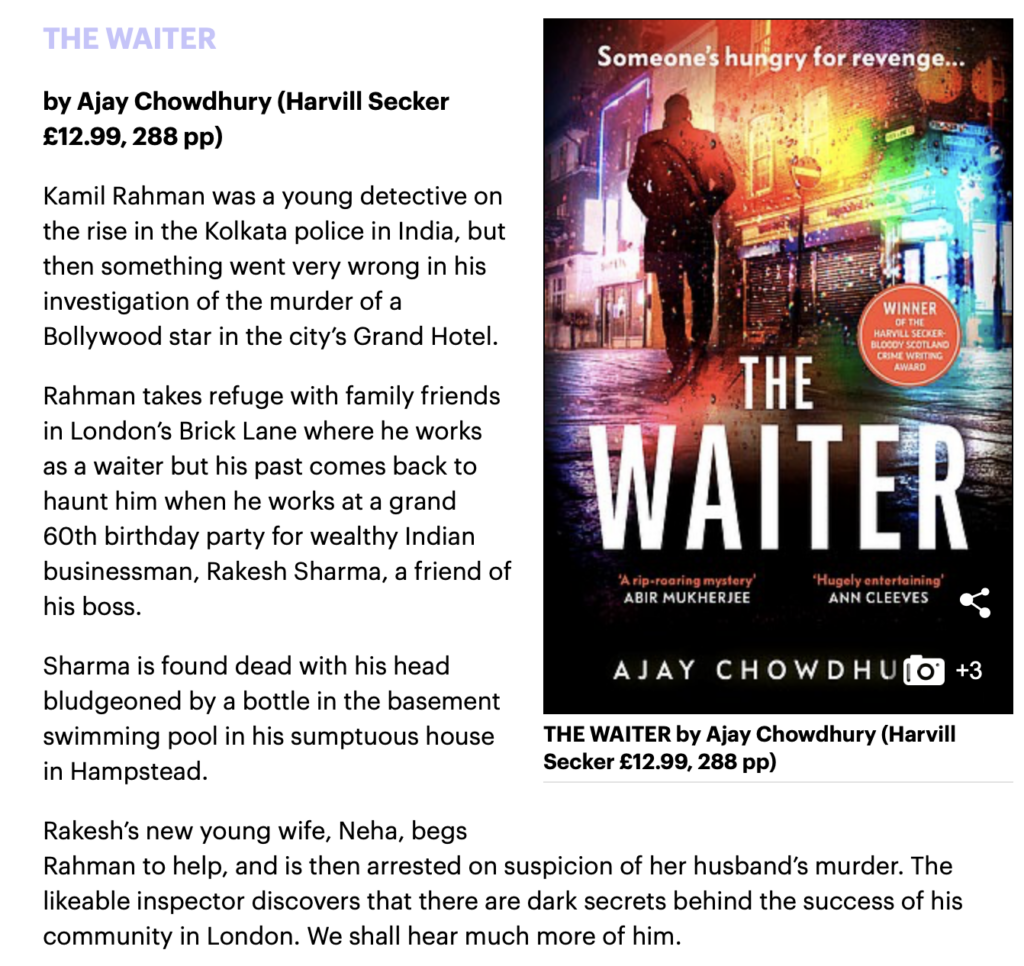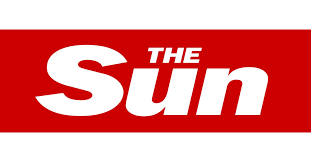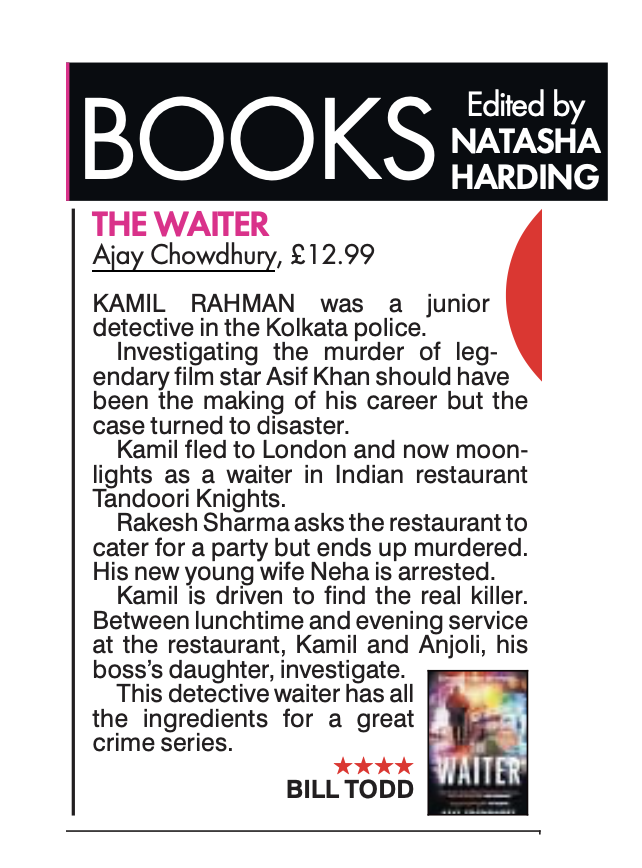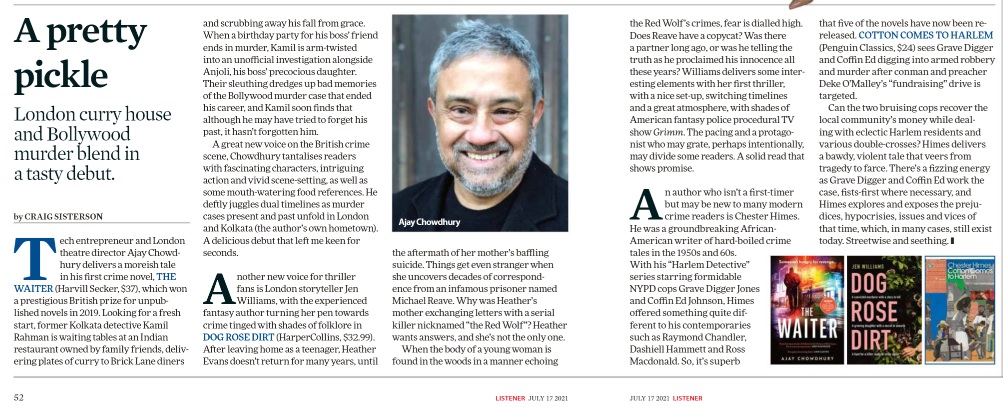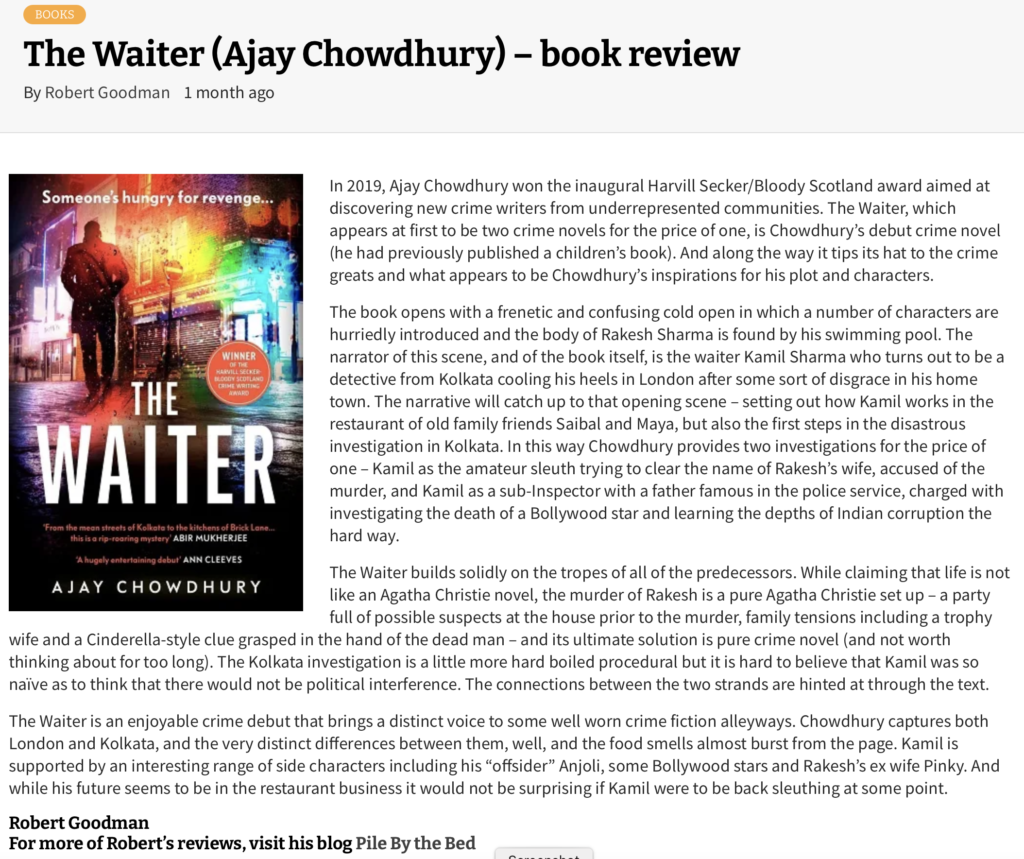 Kamil Rahman is a Bengali Muslim, but in name only. He enjoys a beer, and his job as a detective with the Kolkata Police Force gives him little time for religious observance. His father was a distinguished cop before him, and he tries hard to live up to that reputation. When a famous Bollywood film star is found dead in a plush hotel, Kamil is astonished to be given the job of finding the killer of Asif Khan.
We are getting ahead of ourselves. The killing of Asif Khan was in July, but the book opens in the October of the same year, and we find Kamil not heading up a crack team of investigators in the capital city of West Bengal, but waiting tables in a curry house in London's Brick Lane.
The restaurant is run by his relatives Saibal and Maya, with help from their daughter Anjali. At this point is worth reminding people that families are the big thing in the sub-continent, and most of the characters in the book are related in one way or another. The story starts on the evening that the restaurant has been booked to provide the food for the lavish 60th birthday party of rich entrepreneur Rakesh Sharma. He and his new wife Neha – half his age – are installed in a lavish mansion on Billionaire's Row near Hampstead Heath. It's also worth mentioning at this point that Sharma's first wife (and son by that union) are still very much on the scene.
As the party gets into its stride, Sharma shocks his audience when he announces that he is going to sell all his holdings and divert the rest of his life to charitable works, dedicated to his young wife. As Kamil and the other functionaries are driving home in the small hours, they receive a chilling 'phone call. Sharma has been found dead – apparently battered about the head with a heavy object. They return to the mansion, slightly ahead of the police.
The big question with which Ajay Chowdhury teases us is, of course, why has Kamil ended up in a walk-on part in one of London's innumerable Indian restaurants, rather than being an important detective in Kolkata. Chowdhury uses a 'then-and-now' narrative. It's not my favourite literary device, but at least we have only two time slots to keep track of. We are deep into the book before we discover why Kamil is bowing and scraping in London, rather than advancing his career – and his marriage prospects to his smart and beautiful lawyer fiancée Maliha – back in West Bengal. The answer comes in the form of a terrible betrayal.
This is just a crime novel, albeit a very good one, but it does raise questions about probity in public life. People of my age have had a lifetime of reading about the depth of corruption in India and Pakistan, and Chowdhury paints an unflattering picture of the wheels-within-wheels in the Kolkata Police Force. Are we any better here? Is the corruption just more subtle, and more in people's peripheral vision rather than in full view? I write this review at a time when news bulletins remind us of the awful, unbridgeable gulf between the haves and have-nots in present day Covid-blighted India.
Eventually, Kamil's Kalkota downfall is explained, and we also learn who killed Rakesh Sharma. There is much entertainment on the way to the finale. The Met Police copper's last words suggest that we haven't heard the last of Kamil Rahman.
"We are always looking for skilled detectives from diverse backgrounds."
This is a confident and sure-footed debut, with a likeable and warmly credible hero. Chowdhury deftly captures the contrasting – yet uncannily similar – mileus of Kolkata and Brick Lane. The Waiter is published by Harvill Secker, and will be out on 27th May.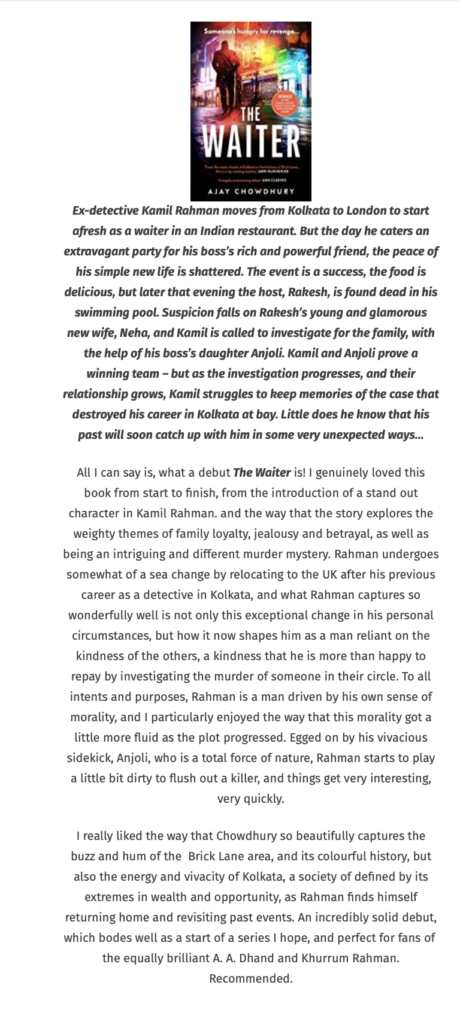 Some crime books have you hiding behind the cushions, while others make you cringe and shut your eyes in disgust… In a first for this reviewer, The Waiter made me hungry! Seems appropriate, then, that for the book's online launch party, a number of reviewers (including yours truly) were invited by the publishers to a cookery class, courtesy of the charity Migrateful. It was great fun – and so is this debut crime novel which won the inaugural Harvill Secker-Bloody Scotland crime writing award.
Kamil Rahman, son of a legend in the Kolkata police department, is trying to follow in his father's footsteps and become a detective to be reckoned with. So far progress on that ambition has been slow, but when a Bollywood star is murdered and Kamil is pulled out of the ranks and told to take charge of the case, he sees his big chance and grasps it with both hands. Asif Khan has been found dead in one of the city's most renowned hotels and the powers that be want the murderer found fast. They also want the media kept in the dark for as long as possible.
It's a tough ask but Kamil rises to the occasion and soon finds himself on the trail of the killer. Or is he? Because suddenly, to his utter shock, he is off the force and out of a job. Yes, you've guessed it – Kamil is The Waiter of the title. He's now in Brick Lane, London, working for friends of his family at Tandoori Knights – a restaurant delighting in the cheesy slogan of Keep Calm and Curry On.
But what brought about Kamil's sudden downfall? The story zig zags between then and now, Kolkata and London, as gradually we find out. But in the meantime Kamil is thrown a curve ball when another murder occurs. This time it's at a posh house where a party is being catered for by Tandoori Knights and he is called upon at the last minute to join the waiting-on staff.
Rakesh Sharma is a very rich man with a young wife and questionable taste in décor. The party was to mark his birthday, now he is dead at the side of his swanky swimming pool. Kamil can't resist a little investigation of his own, helped by Anjoli, the daughter of Saibal and Maya who run the restaurant where he works. Anjoli and the newly-widowed Neha are long-standing friends and when Neha is arrested for the murder of her husband, Kamil and Anjoli's detective work becomes more imperative. But as the two stories begin to coalesce, it becomes clear that Kamil is going to need every iota of his detective's intuition or someone else is going to get hurt… Maybe even him.
The Waiter is a refreshingly different crime novel, moving smoothly between two worlds – both of which are authentically portrayed, to the point where you can almost smell the spices. And there's a fair array of food featured too, so maybe don't read it when you're feeling peckish. There's a lightness of touch reminiscent of Vaseem Khan's Baby Ganesh series, but with a harder edge that gives the book a more realistic feel. This is a story destined to drag you in and keep you interested from beginning to end, and one that will appeal to fans of character-driven crime like MW Craven's Tilly and Poe series.
Author Ajay Chowdhury's characterisations are spot on, with even the smallest bit part player coming to life. Kamil begins as a somewhat naive and idealistic copper, but is allowed to grow and develop into a much more interesting and rounded protagonist as things progress. This is the first of a series and I think he's going to be one to watch for the future. Anjoli is a perfect foil for the more introspective ex-detective. She's streetwise, sassy and not afraid to jump in without considering the consequences. Her home-created slogan T-shirts are a running source of amusement too.
All in all, The Waiter is a cracking debut and I can't wait to find out where Chowdhury takes his characters next. There are even hints that Kamil's waiting days are over – we'll just have to wait and see, won't we?