curtAIn : Poirot's Next Case : Article in SHOTS magazine

http://shotsmag.co.uk/feature_view.aspx?FEATURE_ID=526
curtAIn: Poirot's Next Case
My first two books in the Kamil Rahman series were anchored in the Tandoori Knights restaurant. Readers seemed to enjoy this location, along with its setting in Brick Lane, within the eclectic environs of London's East End. Although familiar as Banglatown, with its thriving restaurant and culture scene, this area has seen many changes over time. Jewish entrepreneurs who fled the pogroms in Europe came here after the industrial revolution in the late 1800s and made a massive impact on the rag trade. Now, with the influx of tech entrepreneurs to Old Street (aka Silicon Roundabout), the area is transforming yet again. I was fascinated by these parallels and decided to link them to the investigations in my latest novel, The Detective, where an Artificial Intelligence entrepreneur from Shoreditch is found dead in a construction site, which leads to the discovery of three Ashkenazi skeletons, over a hundred years old.
As I researched AI for the novel, I grew increasingly alarmed. It became clear to me that we were in the midst of another industrial revolution – with all its benefits and dangers – and I weaved this into the plot, secretly glad that some of the horrors I was writing about were unlikely to happen for a decade or more. Then, after the book had gone to print, to my consternation, ChatGPT and MidJourney were unleashed on the world.
These tools allows us to have human-like conversations with a chatbot. Need to write a best man's speech? Compose an ad jingle? Design a book cover? Just ask the software and it'll do it for you in seconds, with often impressive results. It feeds off the entire internet and learns as it goes along. Its applications are innumerable and unfathomable across almost all industries, and many leaders now fear AI's rise is uncontainable and could pose an existential threat to humanity. My story was coming true.
On a more prosaic level, as an author, I started wondering about its potential impact on publishing. So, to understand what it could do in this area, I asked ChatGPT itself. Its answer was all-encompassing – it would transform content creation, editing, proofreading, illustration and marketing. It even said it could 'generate' (not write) books! Should this come to pass (and it is highly likely to), it will lead to the loss of thousands of jobs, and a complete restructuring of the business side of the industry.
But I believe it will also affect the creative end. It will be able to write acceptable genre fiction in the next few years. After all, most crime novels have a similar formula: someone is murdered, the detective arrives, they search for clues, rule out possibilities, and reveal the identity of the murderer in the end. This plot needs to be pacy and peppered with red herrings, plot twists, strong characterisation, and an unusual setting. Since the technology works on pattern recognition, what better area for it to excel? As ChatGPT ingests and learns Agatha Christie's oeuvre, I'm certain it will be able to generate the next Poirot, complete with red herrings and plot twists; with judicious human editing, it is likely to be indistinguishable from one written by Christie herself.
So, what does this mean for us as readers and writers of crime novels? Well, if the books are engaging and exciting, then readers may not mind (or even know?). But of course, it has profound repercussions for authors. Most of us have already been using crude versions of AI in our work – spellchecks, grammar checks and so on. Some of the more sophisticated writing software also helps with style, pacing and structure. Now, with the implementation of this advanced AI, it's not a far cry for the programme to suggest plots, identify and plug holes or, if you input an idea, for it to write a chapter for you. Once we reach this point, what's the function of the writer? One who gives instructions to a machine that then spits out pages? That's typing, not writing.
And this is the way things are heading. So how do we stay ahead of it? Well, I believe that the one thing AI may not be able to do convincingly is really understand human beings and human nature. It could write about what the protagonist and the antagonist do, how they do it and where they do it, but it cannot communicate at a deep level why they do it. And that why is what makes the best novels. What excites me when I'm writing my books is the why that drives Kamil, Anjoli, the murderers and their interactions with each other. They often surprise me as I am writing them by saying and doing things I wouldn't expect them to. This, I suspect, is the weakness that the algorithms behind the AI are not equipped to deal with. How to create the unexpected that initially surprises the reader but then has them realise it is true, lived, human experience.
So, while I dread the onslaught of dozens of new Poirots and Marples, I still have hope.
Interview with XigXag about the books!
Piece for Apple Books on debuts of some of my favourite crime writers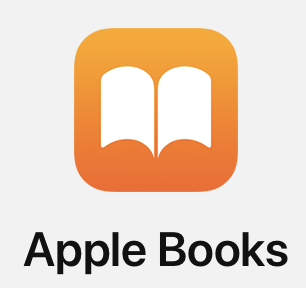 Author Recommends
Ajay Chowdhury
I'd never planned to write crime fiction but as I started to write my Kamil Rahman and Anjoli Chatterjee novels I realised how much I've been influenced by the great detectives of yore, so have picked the first time my favourite detectives appeared in print. I'm full of awe at how their (now dead) authors created self-contained universes and developed their characters over many years, so we get to live their lives. I look forward to doing the same for Kamil and Anjoli.
Raymond Chandler: The Big Sleep. Having grown up on genteel British crime, this was unlike anything I'd read before. I loved the fact that when Philip Marlowe, the quintessential hardboiled American private eye, wasn't using his fists he was playing chess and reading poetry!
Agatha Christie: The Mysterious Affair At Styles. Hercule Poirot lived a full life from his first appearance in this book till his death 55 years later in Curtain. Still the only fictional detective to get an obit in The New York Times.
Arthur Conan Doyle: A Study In Scarlet. What can one say about the granddaddy of them all? Sherlock Holmes has been template for so many other detectives – the brilliant, flawed man – but no one has ever done it better.
Colin Dexter: Last Bus To Woodstock. When Morse first appeared, he was a very different character from his later books where Dexter deliberately made him much more like John Thaw who played him on screen. Art imitating art?
P.D. James: Cover Her Face. Adam Dalgleish was one of the first detectives who truly understood the horror of the murders he was solving. They were not merely puzzles on a page but caused real grief in those left behind and Phyllis James explored that pain with delicacy and finesse.
H.R.F. Keating: The Perfect Murder. One of the first Indian detectives, Inspector Ganesh Ghote, never became a caricature and Keating depicted Bombay brilliantly, even though he had never visited (and this was pre Google Earth!).
Philip Kerr: March Violets. Bernie Gunther is probably my favourite of them all. A good man in evil times (Nazi Germany) he has to navigate a world going to hell while retaining his integrity.
Ed McBain: And All Through The House. Steve Carella and his merry band of 87th Precinct cops starred in the first police procedurals that I read. McBain evoked New York City so brilliantly that when I finally visited, it instantly seemed familiar.
Satyajit Ray: Danger In Darjeeling. Ray's Feluda books were the first time I read an Indian detective actually brought to life by an Indian author. It still saddens me how few other truly Indian detective stories there are.
Rex Stout: Fer De Lance. Possibly the most eccentric detective of them all. Agoraphobic, orchid growing, haute-cuisine loving Nero Wolfe, made me salivate with the delicious descriptions of food and wonder at his ingenious deductions, all made while sitting in a comfortable armchair.
Piece for The Sunday Times on the links between Crime and Food

Signing The Cook at Goldsboro Books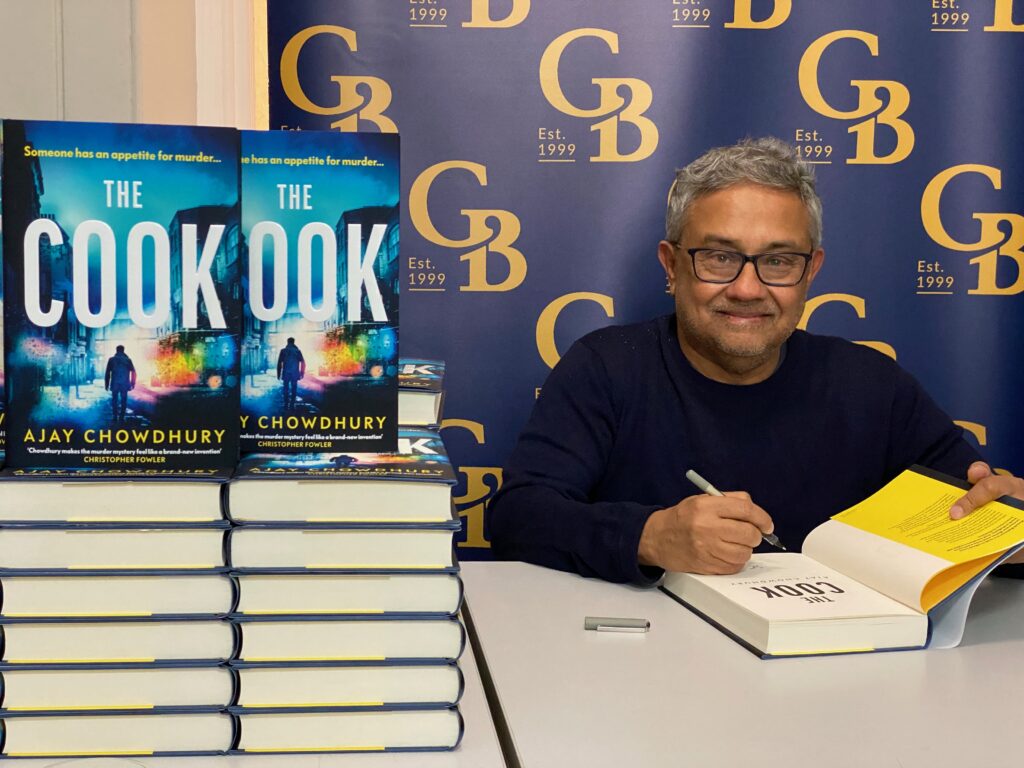 Speaking on a panel about Indian Crime Fiction with the wonderful Manu Joesph and Vikas Swarup at the Paris Book Fair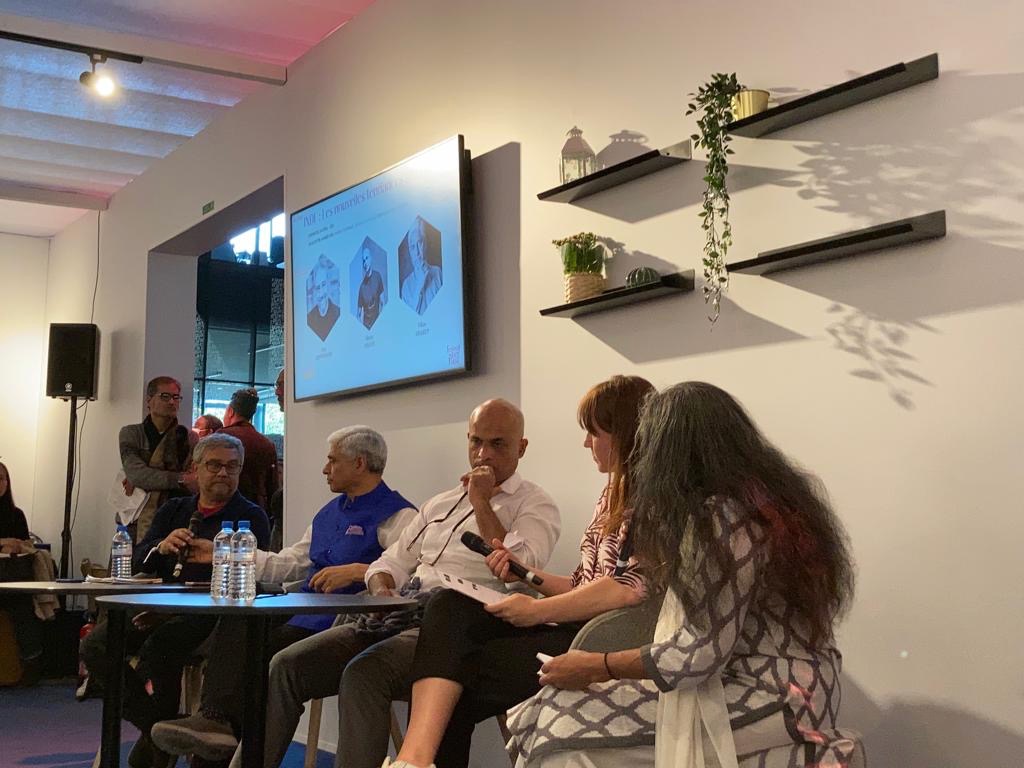 Signing copies of the French edition of The Waiter at the Paris Book Fair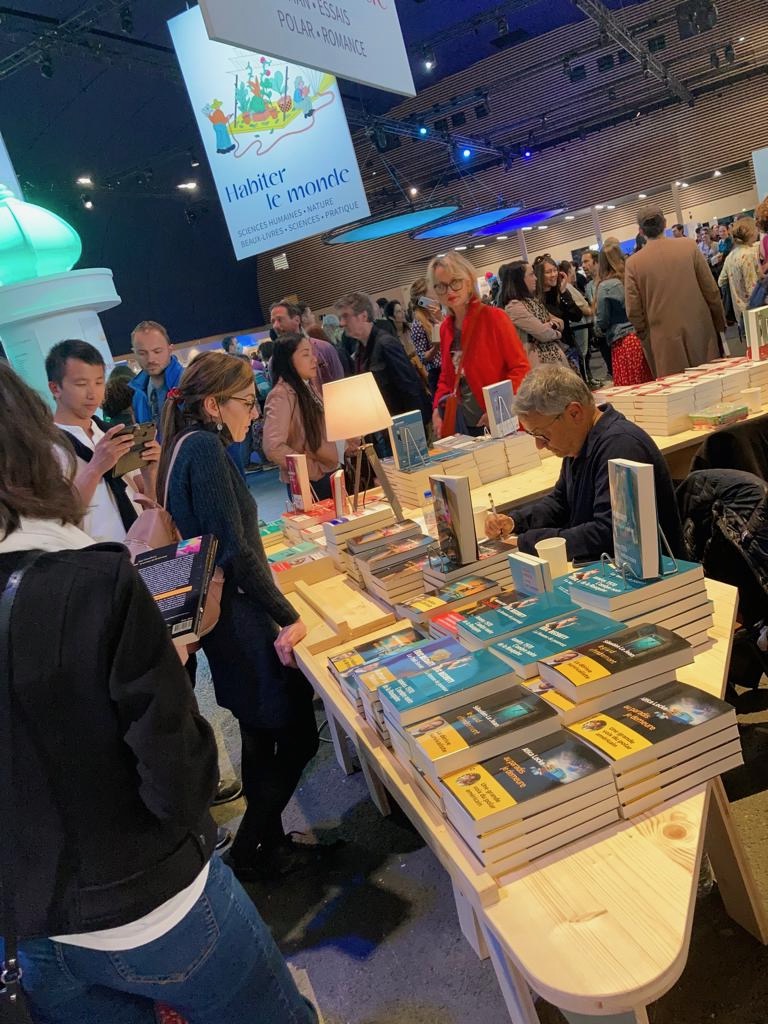 Why I wrote The Cook
I never thought I would be a published thriller writer.
It was pure happenstance that my wife saw the Harvill Secker/Bloody Scotland competition for debut crime writers and persuaded me to enter. The idea of a disgraced Indian detective working as a waiter in a Brick Lane restaurant had been with me for over a decade and it was amazing to see Kamil Rahman come to life as I wrote The Waiter and even more incredible to see the generous response it received from readers and reviewers.
And I discovered that once I had entered Kamil and Anjoli's world, I really wanted to know what happened next. Did Kamil come to terms with his failure as a cop? Did he and Anjoli get together? Did he ever become a detective again? But I needed a plot to hang these questions on. I had a vague idea about a love interest from Pakistan ending up in Kamil's orbit – two foreigners having left South Asia under difficult circumstances.
But then I happened to be browsing in my local indie bookstore and saw No Fixed Abode: Life and Death among the UK's Forgotten Homeless, by Maeve McLenaghan. I'm not sure what instinct caused me to buy it – I don't read a lot of non-fiction – but I was so glad that I did. Maeve's stories about the homeless, the system that has caused their situation, and what we might be able to do about it really moved me. One passage in particular, where she talked about people seeing the homeless as objects, not people, pierced me to the core. Growing up in Calcutta, that had been my lived experience, however ashamed I might be of it. And that lead to the questions in this book. Who is there to care for the homeless in London? If something happened to them who would notice?
I set about knitting together these two themes into a plot and so was born The Cook. Kamil is now a cook in the restaurant, with a beautiful new girlfriend – Naila, a nursing student from Pakistan who has fled an abusive marriage. A colleague of Naila's is murdered and Kamil, Anjoli and Naila ('The Three Duskyteers') decide to try and find the killer. Then a homeless friend of Anjoli's is found dead in a doorway… the book pretty much wrote itself from then on.
While The Cook is a fun crime novel with generous handfuls of humour and much cooking mixed into it, the core issue remains. Homeless deaths have increased 80% (!) since 2019, partly due to the fact that when the pandemic started, the government found housing for rough sleepers but then turfed them out after a few months. I am trying to do a little to help by donating part of the proceeds from The Cook to St Mungo's, a charity that makes a difference.
Delighted to have my first book signing at Goldsboro Books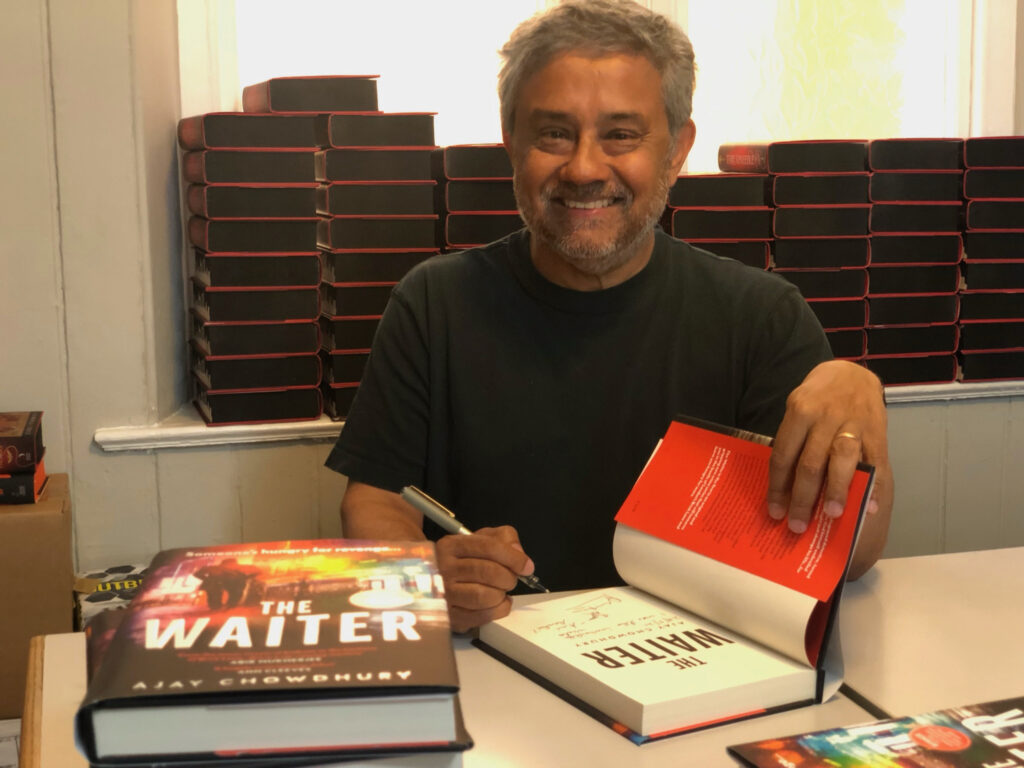 Serial Killers and Licenses to Kill – The Search for the Other Me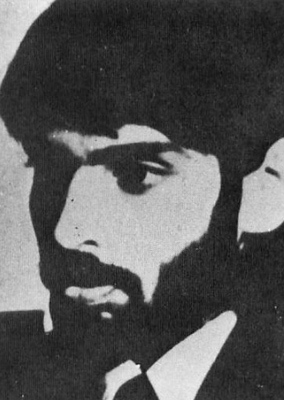 I first heard about my notorious namesake in the mid-eighties when I was studying in Philadelphia. My classmate Darius asked me, "So have you heard about this other guy with your name who has been murdering people in India?" I hadn't and in those pre-Google days, there was no quick and easy way for me to find out more.
Twenty years later I was interviewing for a job at Disney. By now the internet was a thing and the recruiter had obviously done his research. The interview went well and at the end, he looked mildly uncomfortable and said, semi-joking, "So, you're not that Ajay Chowdhury, are you? The serial killer?" I was confused for a moment then remembered Darius' comment. I briefly contemplated saying, "Yes, I did kill a bunch of people when I was eighteen but that was just a youthful indiscretion," but decided that it would be off-brand for Disney (this was before they owned the Avengers who think nothing of destroying entire cities in their quest to kill one villain) and just said, "No, that wasn't me." He noted something down and I didn't get the job.
I went home and Googled 'Ajay Chowdhury' and discovered that my alter-ego wasn't a serial killer but had procured victims for the real murderer – Charles Sobhraj. My initial reaction was mild chagrin – if someone infamous was going to share my name, I'd much prefer they were the real deal – the cold-blooded killer, the cold-eyed nightmare in the dark. The disappointment then metamorphosed into something I couldn't quite place – and this is what has stayed with me since the first time I learned about my nefarious namesake. While the name Chowdhury is common (it means landlord, like Patel), my particular spelling is less so and I hadn't come across anyone with the same spelling who wasn't a relative. But to now discover that someone with exactly the same name had been terrorising tourists across Asia when I had been in my teens – well, that felt odd. Of course, there was no logical reason why it should – it was just a name, after all – but it led to some disquiet.
I tried to find out more about him, but all I uncovered on the internet was a blurry picture of a chap with a neat black beard and a tie and the fact that he was Sobhraj's second in command. Nothing about his background, where he was from, what had become of him or anything at all that made him a real person. So, there he rested, a wraith in a nightmare, perhaps some manifestation of my dark side.
A few years ago, I got a strange request on Facebook, it said "Ajay Chowdhury wants to be your friend". At first, I thought it was a glitch of some sort. Then for a fleeting frisson I wondered if he had looked me up! I clicked on the profile to discover that it wasn't my murderous doppelganger but another high-profile namesake – he runs the James Bond Fan Club. I met up with him for a coffee and discovered we were both intrigued by Sobhraj's accomplice, although he seemed to have taken it far more in his stride than I had.
Last year I waited with anticipation to watch The Serpent and devoured it over just a few days when it finally aired. And there he was – very different to whom I'd expected. I had imagined a serious, slippery sort, luring tourists into his and Charles' trap. Instead, as played by Amesh Edireweera he was this ebullient, fun loving, sexy guy who was out to have a good time and got trapped by Sobhraj's sorcery. Initially, I wasn't sure whether I liked this portrayal more or less than my vision but as the episodes progressed, I figured if I had to lend my name to the sidekick of a killer, I could choose worse than this one.
And Ajay Chowdhury might still be out there somewhere. Was he spotted in Germany in the mid-seventies as many articles suggest? Did he watch The Serpent and relive the terrible crimes he committed? Sobhraj is still alive in a Nepali jail, how often did Ajay think about the man who had defined his life? Most serial killers work alone – so what happens to the link between two people who had taken so many lives over so short a time?
It still makes me shiver.
Writing The Waiter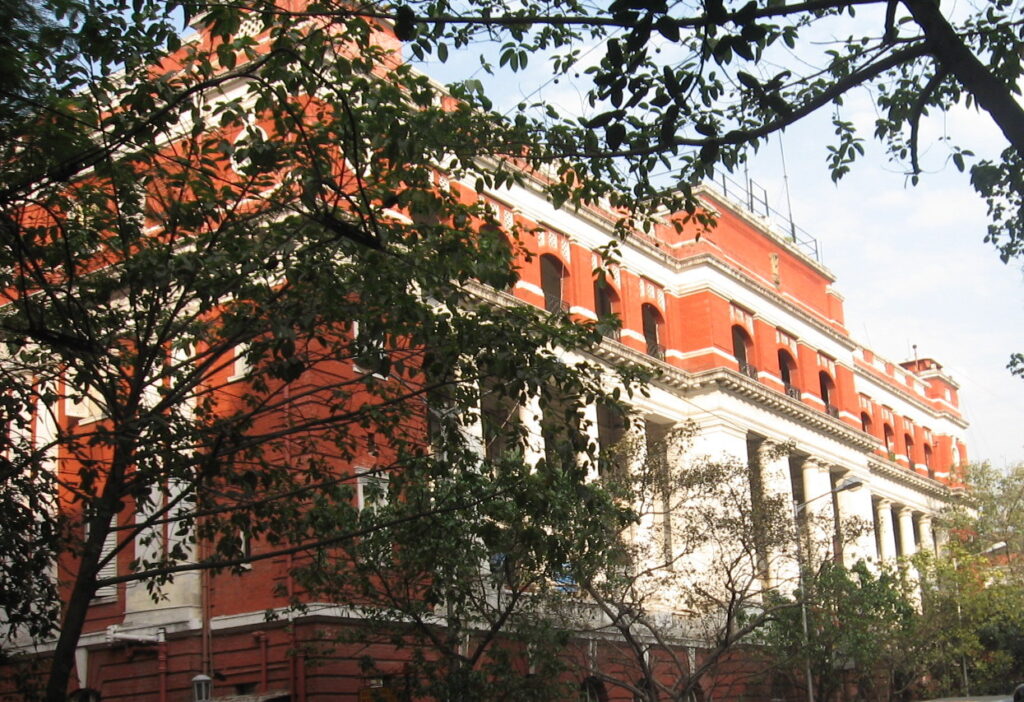 I'd had the idea of a disgraced Kolkata cop working in an Indian restaurant for over a decade but it took the Harvill Secker/Bloody Scotland competition for new crime writers for me to start typing. Much to my delight and amazement I won the competition and finished the book. It is the first of a series which shows Kamil, initially a fish out of water in London, slowly regaining his confidence in his detection skills till he becomes a cop in the Met Police, going back to doing what he loves and is great at – solving crimes.
The book is a fun mix of humour and mystery with some great recipes for Indian food thrown in and I hope you enjoy reading it as much as I loved writing it and I am honoured that it has been optioned by the BBC to potentially make it into a TV series.
So, what's the book about?
Kamil Rahman is a young detective in the Kolkata police force, working boring crimes and seeing a long, dull future ahead of him as he climbs the greasy pole. Then with one phone call – his fortune changes. He is put in charge of a high profile murder investigation – a Bollywood superstar has been found battered to death in his luxurious hotel room.
Excited by this chance to make his mark, Kamil soon finds out that things are not as straightforward as they seem. Why does the actor's wife seem unconcerned her husband was having sex before he died? Why has the hotel's CCTV stopped recording just before the crime? Why has the hotel manager's niece been kidnapped? As Kamil digs deeper, he finds his own life is in danger – he is beaten up and told to lay off the case and his boss advises him to do the same. But his integrity keeps him going until, after a shootout in a warehouse, he pushes a little too hard and is thrown out of the police force in disgrace.
Looking for a new start, Kamil moves to London where he gets a job as a waiter in a small restaurant in the East End. He starts to get close to Anjoli, the daughter of the owner and the wounds of Kolkata slowly begin to heal as he settles into his new role. But then he is abruptly confronted by another death. The host of a party he is catering – a millionaire Indian industrialist – is murdered in his swimming pool. Against his will, Kamil is asked to investigate and he and Anjoli start to ask questions. There is no dearth of suspects – the millionaire's new wife, thirty years younger, who stands to inherit everything. His jealous ex-wife and son. The Bollywood actress he was flirting with at the party.
As the case unfolds, Kamil discovers strange links to the murder he was working on in Kolkata. To his horror, he discovers he is being targeted again by the man who beat him up. Why has this stranger followed Kamil to London? Is Anjoli in danger as well? The murder races to a shocking denouement where Kamil and Anjoli have to decide between doing what is right and what is expedient.
************************************************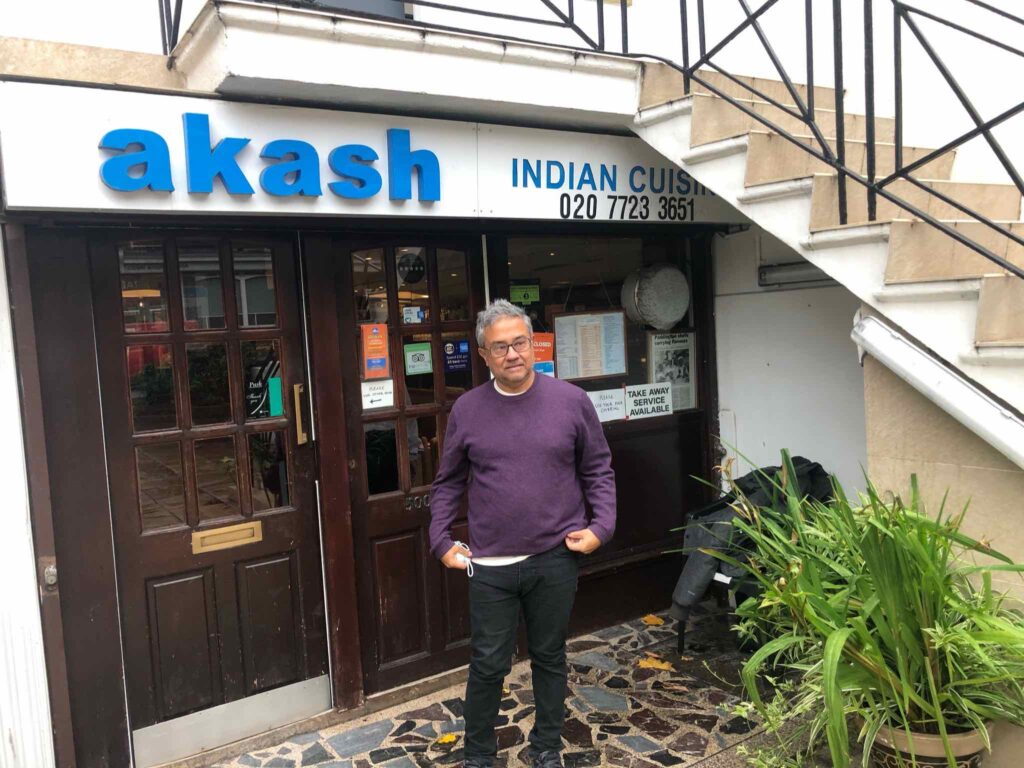 ************************************************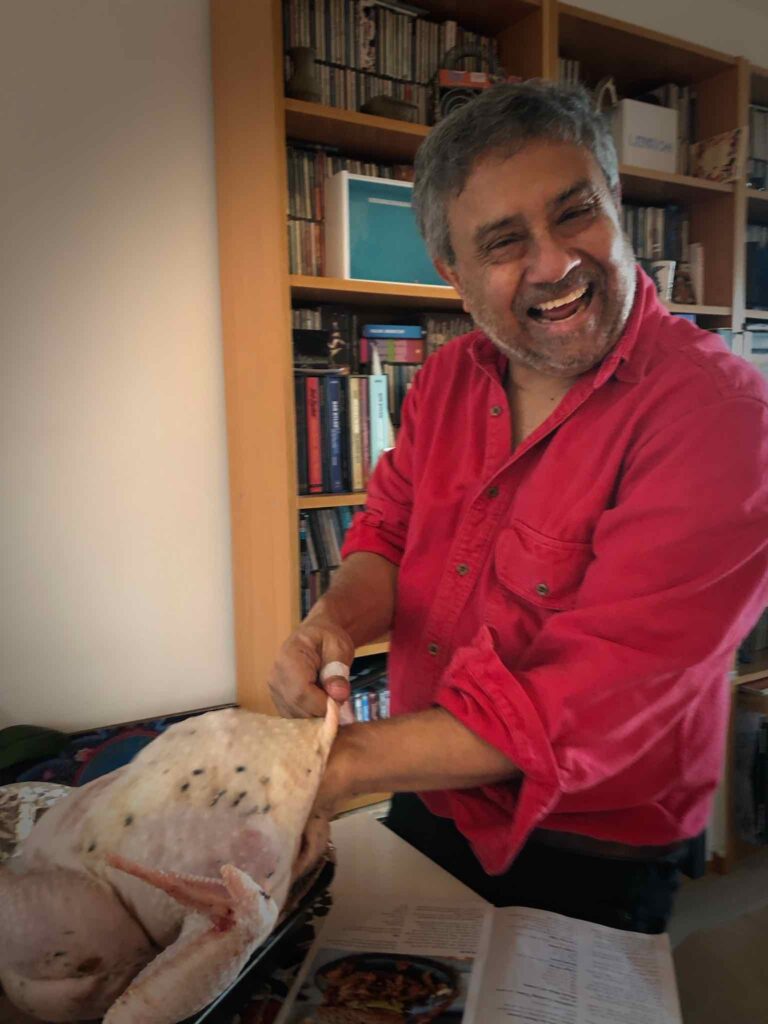 ************************************************
One of my favourite recipes is Madhur Jaffrey's Lamb Biryani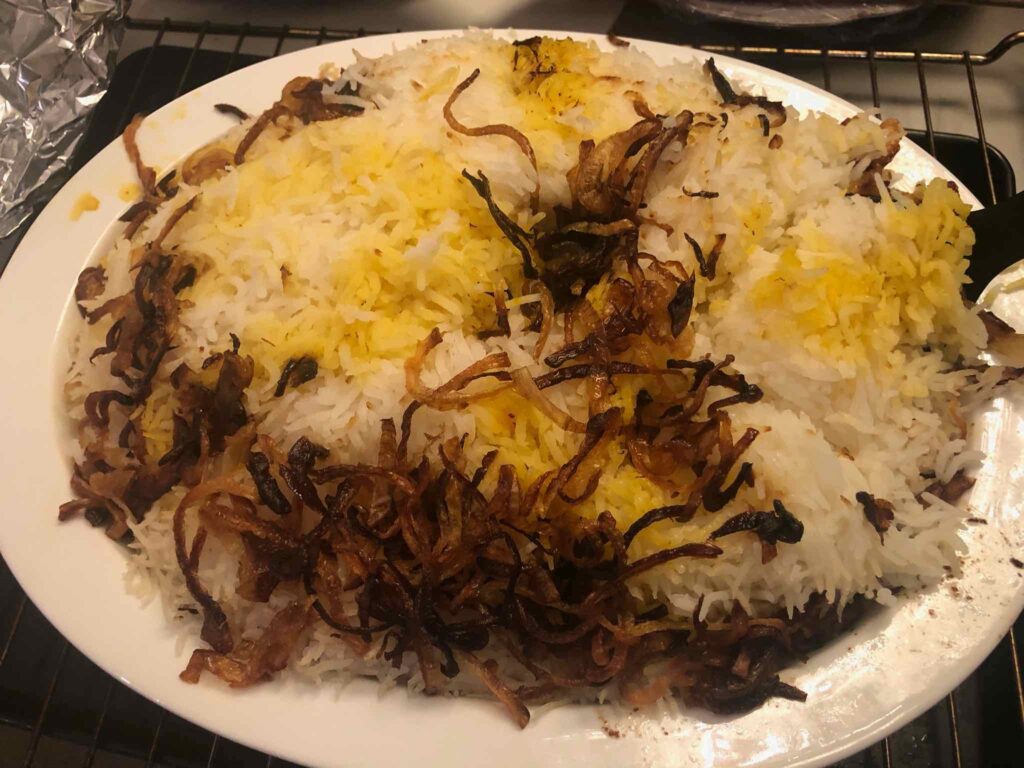 This delicious lamb biryani is a special dish taken from Madhur Jaffrey's TV series, Curry Nation. With powerful ingredients cassia leaves and green cardamom pods, this biryani is bursting with classic Indian flavours and is a great Saturday night takeaway alternative.
Ingredients
250ml olive or sunflower oil
2tbsp ghee
3 cassia leaves or bay leaves
5cm cassia bark or cinnamon stick
8–10 black peppercorns
7–8 cloves
1 black cardamom pod, lightly crushed
6–7 green cardamom pods, lightly crushed
1tsp crushed garlic
1tsp peeled, finely grated root ginger
450g boneless lamb, from shoulder or neck or both, cut into 2.5–4 cm pieces
3 medium onions, about 450g, chopped
500ml yogurt, lightly beaten until smooth
4 hot green chillies, cut into 1 cm segments
A handful of chopped coriander leaves
A pinch of salt
2 dried aloo Bukhara Persian prunes, if available (optional)
450g basmati rice
Generous pinch of ground saffron
1 capful kewda water
Method
Put the oil and ghee in a heavy-based 25 cm pan on a medium-high heat. When hot add the cassia leaves and bark, peppercorns, cloves, and both types of lightly crushed cardamom pods. Stir a few times, then add the garlic and ginger. Stir once or twice, then put in the meat. Stir and fry the meat for about five minutes, or until it is lightly browned. Now add the onions. Stir and cook, still over a medium-high heat, for about five minutes, or until the onions have softened.
Reduce the heat to low and stir in the yogurt. Add the green chillies, coriander leaves, 1 tsp of salt and the aloo Bukharas, if using. Keep stirring and bring to a vigorous simmer, reducing the heat to medium-low. Cover partially and cook, stirring now and then, for 25 mins.
Uncover, stir and cook for another 10–15 mins, or until the sauce is very thick and paste-like and the oil separates from the meat. Set aside, covered.
Meanwhile, preheat the oven to 150°C/300°F/Gas Mark 2. Rinse the rice in several changes of water, then leave to soak in ample fresh water for 15–20 mins. Drain and leave in the strainer.
Bring about 5 litres of water to a boil in a large pot, the kind you use for boiling pasta. When it is boiling rapidly, add 4 tsps of salt and stir. Set a colander in the sink.
Add the rice to the boiling water. Stir to separate the grains, cover partially and return to a boil. Boil the rice for five to six minutes, or until a grain, when pressed hard between the fingers, has only a thin hard core at the centre and breaks into two or three pieces. Drain quickly and leave in the colander.
Tilt the pot of meat and spoon out all the fat and oil into a small bowl. Pour half of this oil into a heavy-based 25 cm ovenproof pan that has a tight-fitting lid, and spread it out. Now spread half the rice over the oil.
Spoon all the meat over the rice. Sprinkle the saffron over the meat. Spread the remaining rice over the meat and then the remaining oil over the top of everything. End with the kewda water, sprinkling it over the top.
Cover tightly with foil and then the lid and place in the centre of the hot oven for 30–40 mins, or until the rice is cooked through. Mix very gently with a slotted spoon before serving.
************************************************