Recent Article for The Sunday Times Crime Club

Interview with Ajay by Phil Williams on Times Radio (1.36 into the programme)
https://www.thetimes.co.uk/radio/show/20220505-12100/2022-05-05?fbclid=IwAR0NWlkjRnstUle4N_Hx70a1NX-u4arzIc9217kO_77cB6SgeYq4Py5hxTQ
The Bookseller on Ajay's new books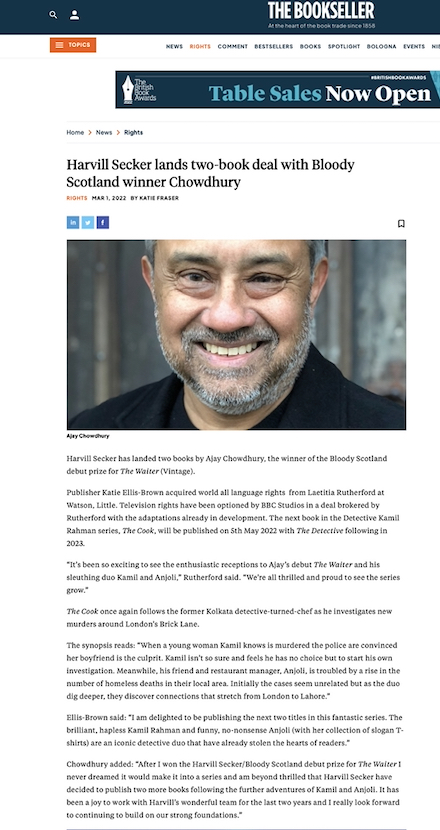 Video showcase on How to Get Published in Crime Fiction
Ajay's new job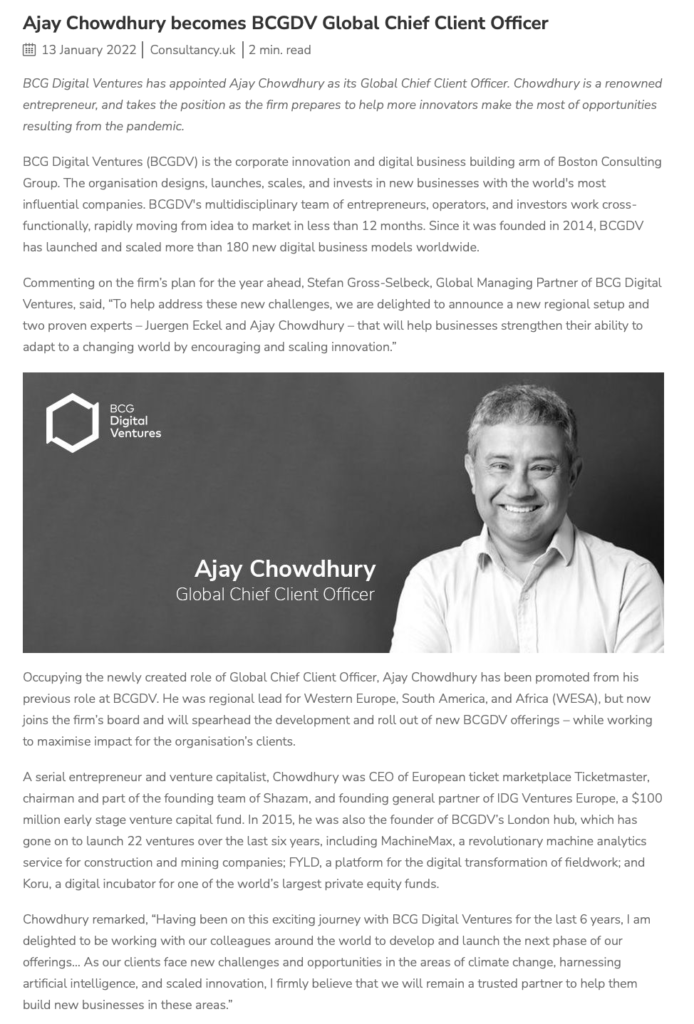 Interview with the New Zealand Herald


Interview with Australian Radio Station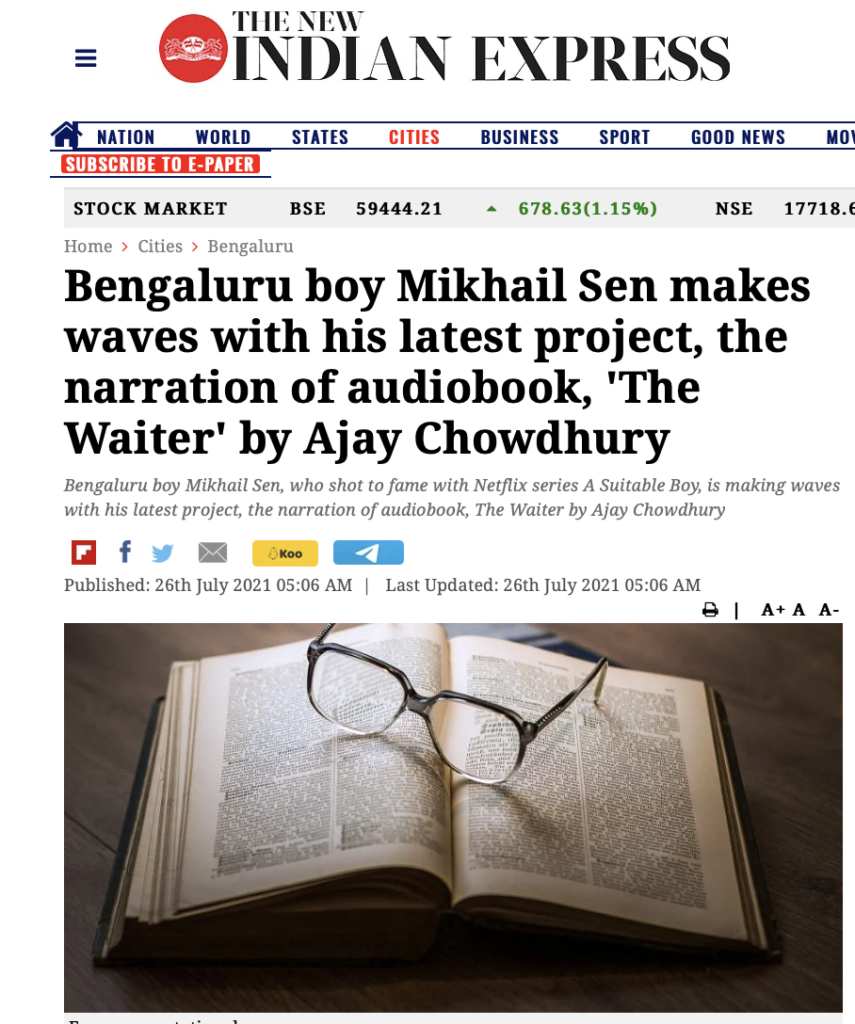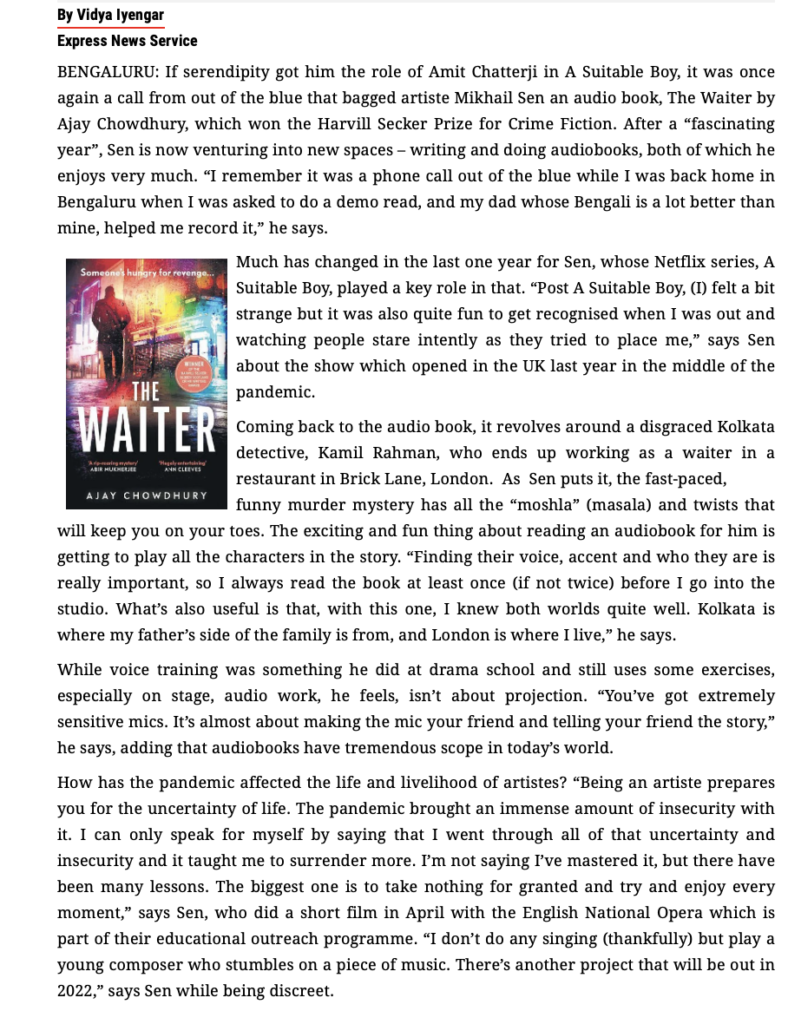 Delighted to be featured in 21 books in 21
The Waiter Ajay Chowdhury
27 May 2021
It's rare we get to see such a thrilling looking debut from an Asian author, and we are thrilled to get our hands on this one. From the winner of the Harvill Secker-Bloody Scotland Crime Writing Award, we expect big things.
https://www.badformreview.com/read/21-books-by-blackasianpoc-authors-in-2021
BBC Studios options Chowdhury's prize-winning The Waiter
The Bookseller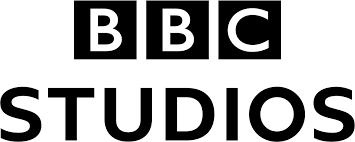 BBC Studios has optioned TV rights for The Waiter by Ajay Chowdhury, winner of the Harvill Secker Crime Writing Competition in association with Bloody Scotland.
The deal was negotiated by Watson, Little agent Laetitia Rutherford and the adaptation is already in development.
Chowdhury's novel is about disgraced detective Kamil Rahman, who moves from Calcutta to London to start afresh as a waiter in an Indian restaurant on Brick Lane. After catering for his boss' friend's 50th birthday party at a north London mansion, he becomes embroiled in an investigation with his boss' daughter Anjoli, when the host is found dead in his swimming pool.
Jade Chandler, editorial director at Harvill Secker, said: "I am so pleased that our competition winner, Ajay, has had his fantastic debut optioned for TV already. We can't wait to publish The Waiter in May of next year and to introduce his unforgettable detective, Kamil Rahman, to the world."
The Waiter will be published by Harvill Secker in hardback, e-book and audio in May 2021.
https://www.thebookseller.com/news/bbc-studios-options-chowdhurys-prize-winning-waiter-1228987
An Interview with Ajay in Bad Form Review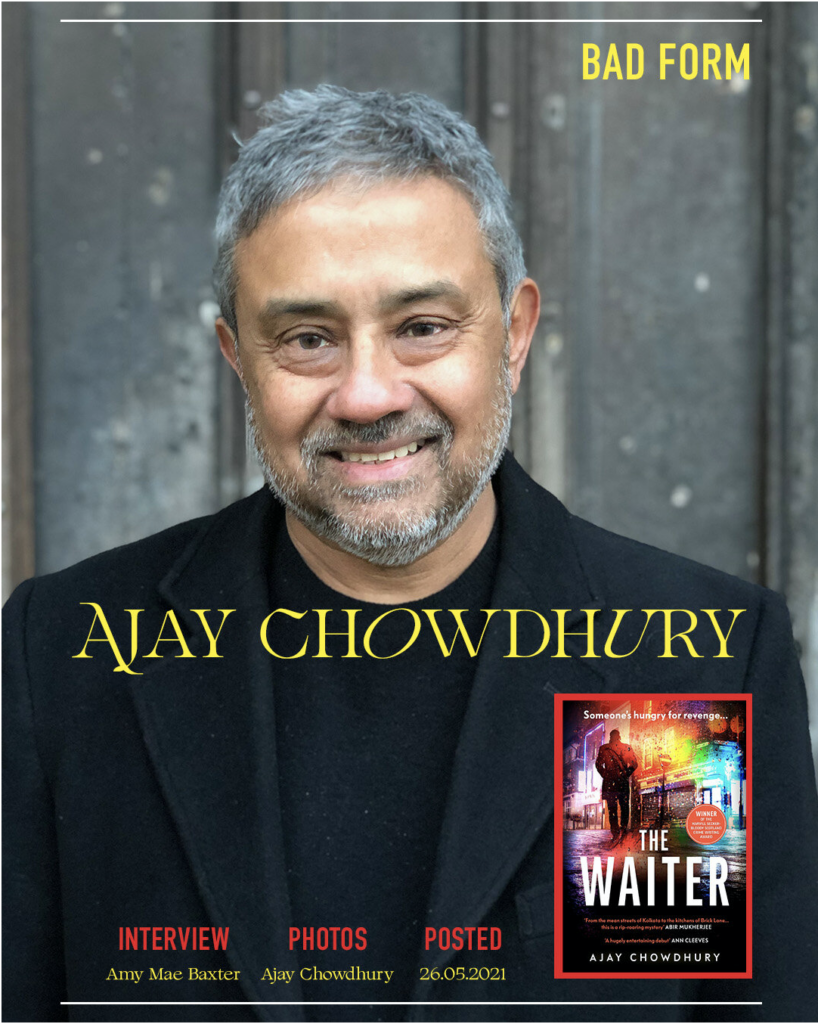 https://www.badformreview.com/read/694s
Introducing Kamil Rahman on Dead Good Books
The Waiter on Dead Goods Books List of What to Watch Out For in 2021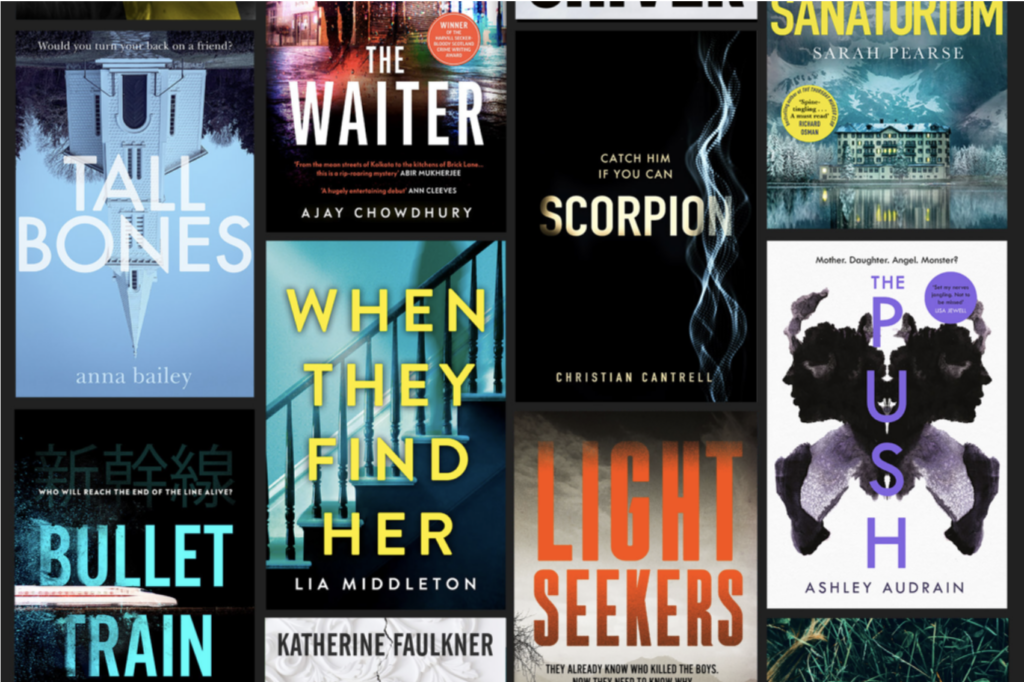 Chowdhury scoops Harvill Secker BAME crime competition
The Bookseller
Tech founder Ajay Chowdhury has won the inaugural Harvill Secker and Bloody Scotland competition with Arvon to find a new crime writer from a BAME (black, Asian, minority ethnic) background with his detective-turned-waiter murder mystery.
Harvill Secker editor Sara Adams acquired world rights to Chowdhury's currently untitled debut novel, which will be published in 2020. Disgraced detective Kamil moves from Calcutta to London to start afresh as a waiter in a Brick Lane Indian restaurant but after catering a party for his boss's friend, he becomes embroiled in an investigation with his boss's daughter Anjoli when the host is found dead in his swimming pool.
Chowdhury's background is in tech, and he is the m.d. of BCG Digital Ventures, an investment and incubation firm, for which he launched the London centre.
The competition run by the Penguin Random House imprint, residential writing charity Arvon and crime festival Bloody Scotland, aimed to discover a debut crime writer from a BAME background.
It was judged by crime novelist Abir Mukherjee, creator of the Shetland and Vera series Ann Cleeves and co-founder of BAME in Publishing, former Bookseller web editor and editor-at-large at Little Tiger Sarah Shaffi along with Harvill Secker editorial director Jade Chandler.
The prize will see Chowdhury have his debut published under the Harvill Secker imprint in a publishing deal with an advance of £5,000. Other perks include a panel appearance at the Bloody Scotland festival in 2019 and a series of three one-to-one mentoring sessions with Mukherjee. Arvon is offering the winner the chance to attend any one of their creative writing courses or writing retreats in 2019, with all expenses paid.
The inaugural competiton was launched in June and it is not yet known if it will run in 2019.
Chandler said Chowdhury's entry "captured all the judges with his brilliant lead character, a detective from Calcutta turned waiter". She added: "Ajay has written a clever, funny and insightful crime novel and we can't wait to publish it in 2020."
Chowdhury said: "As a teenager I devoured Holmes, Poirot and Inspector Ghote and never dreamed that I might one day have my own novel published, so it was a wonderful surprise to hear I'd won the Harvill Secker BAME crime writing competition. I was thrilled that the judges liked the character I created, because I had so much fun discovering him as I wrote."
https://www.thebookseller.com/news/chowdhury-scoops-harvill-secker-bame-crime-competiton-935596
Ajay Chowdhury named Chair of Cambridge Enterprise Board
Cambridge Network
Ajay Chowdhury has been named Chair of the Board of Cambridge Enterprise. He assumed leadership of the Board in January, overseeing the strategy of Cambridge Enterprise, which is tasked with supporting the commercialisation of the ideas that emerge from the University.
Chowdhury has 25 years of start-up venture experience, building disruptive, new digital businesses in a wide range of industries.
He has particular expertise in mobile, e-commerce, digital media, data analytics, digital retail and government as well as strong functional expertise in sales, strategy development, product development and fund raising.
Chowdhury is Partner and Managing Director in the London office of BCG Digital Ventures. Prior to joining BCG, he was CEO of Seatwave, a European online ticketing marketplace that was sold to Ticketmaster. Before joining Seatwave he was CEO of ComQi, a global omni-channel retail technology company that was sold to AU Optronics.
Chowdhury was a founding partner of IDG Ventures Europe, a $100 million European venture capital fund. He also served as Chairman of Shazam, a $1 billion mobile audio recognition company and invested in and served on the board of Lionhead, a games developer sold to Microsoft.
Selected as one of the Asian Power 100—the 100 most influential and powerful Asians in the UK— Chowdhury has also been recognised with the 2015 Dealmaker of the Year award from M&A Magazine, Top 100 Asian tech stars and selected as one of 2016's Sunday Times top 100 BAME business leaders in the UK.
Chowdhury has an MBA from the Wharton School of the University of Pennsylvania. He serves on the board of the UK Government's Department of Culture, Media and Sport.
Professor Andy Neely, Pro-Vice-Chancellor for Enterprise and Business Relations, said: "Cambridge Enterprise has played a critical role in the development of the Cambridge cluster, supporting a wide array of University spin-outs and start-ups. As digitalisation continues at pace, Ajay's background and experience will be invaluable to Cambridge Enterprise and the wider University."
Chowdhury said: "I am delighted to be joining Cambridge Enterprise as its Chair. Knowledge exchange and technology transfer are important and increasingly vital parts of the mission of universities in general. The University of Cambridge is amongst the most important university sources of new deep tech ventures and promising therapeutics in the UK and internationally."
Tony Raven, CEO of Cambridge Enterprise, said: "We are indebted to our outgoing Chair, Sir Keith O'Nions for his role in the development of the organisation and the Board over his five-year tenure. We look forward to welcoming and working with Ajay.
https://www.cambridgenetwork.co.uk/news/ajay-chowdhury-named-chair-cambridge-enterprise-board