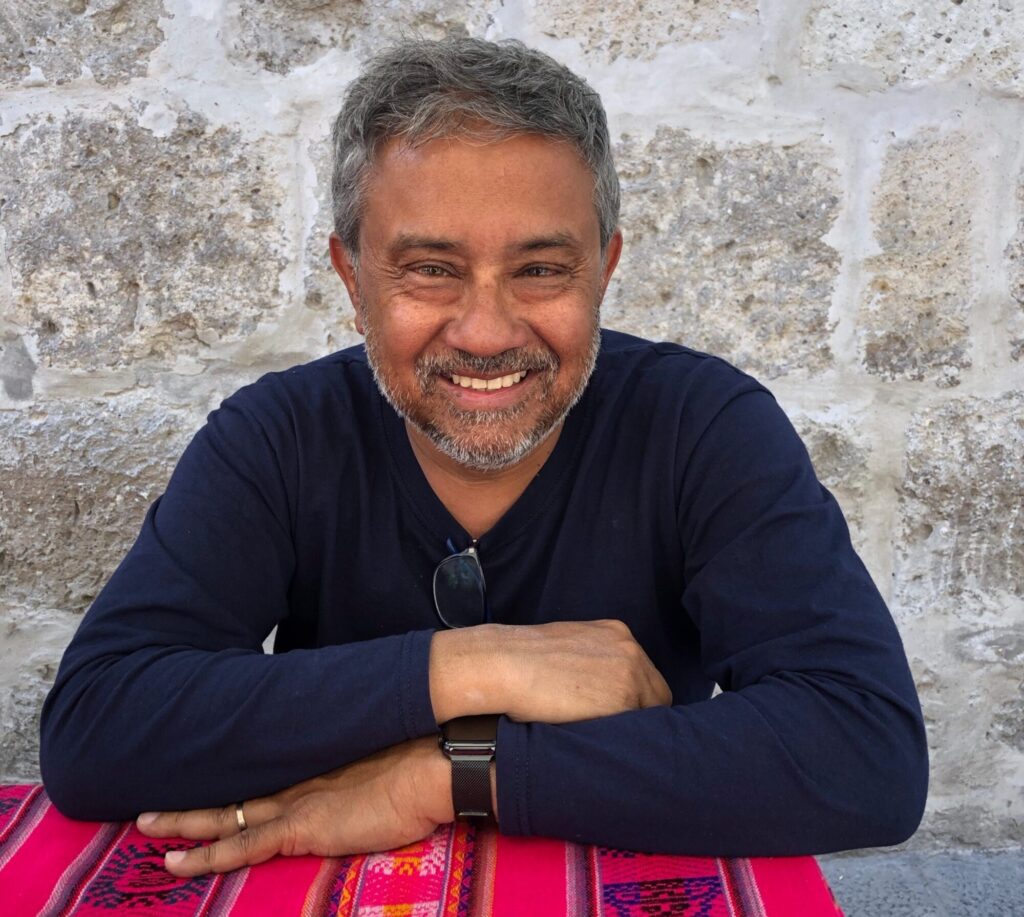 Ajay is a tech entrepreneur, writer and theatre director. His first children's novel 'Ayesha and the Firefish' was published by Puffin in 2016. His first crime novel in the Kamil Rahman series – The Waiter – was published in 2021 and was named the Sunday Times crime book of the month and has been optioned for television. Its follow up – The Cook – came out in 2022, to strong reviews and he is currently working on the next book in the series, due to be published in 2023.
He is the Artistic Director of the Rented Space Theatre Company that he formed in 1987 and has directed over a dozen plays in London including 'The Merchant of Vembley' at the Cockpit Theatre and 'Cymbeline' at the Etcetera.
On the business front, Ajay has been the founder or CEO of several startups, including Shazam (sold to Apple), Seatwave (sold to Ticketmaster) and LineOne (sold to Tiscali). He has served on the boards of Lionhead, Department of Culture Media and Sport, Arts Council London, Royal Academy of Dramatic Art (RADA), and Historic Royal Palaces amongst others.

He is currently a Managing Director and Senior Partner at BCG Digital Ventures, globally responsible for their 'deep tech' businesses, and Chair of Cambridge Enterprise, Cambridge University's spinout arm. He is a Trustee of the renowned Cheek by Jowl Theatre Company and is a board member of Enacte – a San Francisco based South Asian Theatre Company.

He was selected to be part of the Asian Power 100 – the 100 most influential and powerful Asians in the UK and was selected as one of 2016's Sunday Times top 100 BAME business leaders in the UK.
Ajay is married with three children and lives in North London.
Ajay speaking about digital disruption at a conference at Google in 2017
An interview about some of the work we are doing at Cambridge Enterprise